What about the performance and stability of Star Citizen Alpha 3.9? How do you get more FPS? We have tips for you.
We will answer the following questions in this article:
What are the system requirements for Star Citizen?
What about performance and stability in Alpha 3.9?
Which hardware can help to increase the performance of Star Citizen?
Which settings & software tricks can help to increase FPS?
A lot has happened since the release of Alpha 3.0 at the end of 2017 and the poor performance at that time. Many big and small improvements (e.g. the performance technology Object Container Streaming) have been introduced on the client side and the game world is also growing steadily, most recently with the moons around the planet microTech and the landing zone New Babbage.
Currently version 3.9 is live. Is it possible to play smoothly and without crashes? What can I personally do to achieve more stable FPS?
Test system
All performance statements in this article refer to the following system:
CPU: i7-4770K @3.50GHz
Graphics card: GTX 1080 Ti
Hard disk: Samsung SSD 840 EVO 250 GB
The game is played with a resolution of 3,840 x 2,160 (4K). Settings in game are all at maximum.
By the way: On the telemetry page of CIG you can see your system in comparison to other systems and quickly find ways to improve it.
Star Citizen Performance Review Alpha 3.9: Overall a step backwards
Review
Update 3.9 is currently on the live servers. I have tested the Star Citizen performance and stability extensively again. The general FPS within and around landing zones are still around 20, but the frame drops have increased significantly and are now at a level that is significantly annoying. But also on the moons, for example on the new microTech moon Calliope, I notice a clear decrease in FPS: Again and again the frame rates drop briefly into the single-digit range.
This has to do with the magnificent weather system, with storms and dense fog, among other things. Graphically, CIG has succeeded in creating a masterpiece: In hardly any other game, shitty weather in the game feels unpleasant and scary even in front of the screen. It is partly a real adventure to search for resources in the canyons of Calliope with a Prospector.
But the more and more frequent frame drops are sometimes exhausting. Concerning the performance it is probably the worst build so far, although it is still reasonably playable. In about 15 hours of play so far I only had one server crash. I was not affected by the many 30K-crashes that are currently being reported. In contrast, Star Citizen crashed five times at a game session of about 2.5 hours for a friend. That is definitely too much.
Also problematic are many bugs and errors that have – among other things – to do with the server performance.
During mining in Star Citizen (Guide) the just cracked asteroids disappear completely – all the work for nothing. We therefore recommend miners to avoid asteroid mining until the problem is solved.
Repairs and refueling are not possible in landing zones, we have to go to space stations like Port Tressler to get our ships in shape again.
The New Babbage tram has a bug from time to time, where the passenger capsule remains permanently stationary, but other capsules pass through it without taking passengers with them. In this case only a server change helps to get you out of New Babbage.
Above the Lorville landing zone on Hurston, a bug with the wind speeds can cause the spaceship to behave uncontrollably: landing is impossible and if the autopilot is forcibly activated, the ship explodes. Well, thanks for nothing.
With update 3.9, Star Citizen has taken a big step backwards in terms of performance. I hope that the follow-up patches for 3.9 will bring useful improvements here.
Star Citizen Alpha 3.9: System requirements
There are no official requirements, but the following recommendations:
CPU with at least 4 cores (quadcore)
In general: The more cores and the more up-to-date, the better. Star Citizen is very CPU-intensive. Many reports speak of an improvement in Star Citizen performance when the CPU becomes more up-to-date. Meanwhile, the core usage has been improved significantly by CIG, which also benefits older CPUs.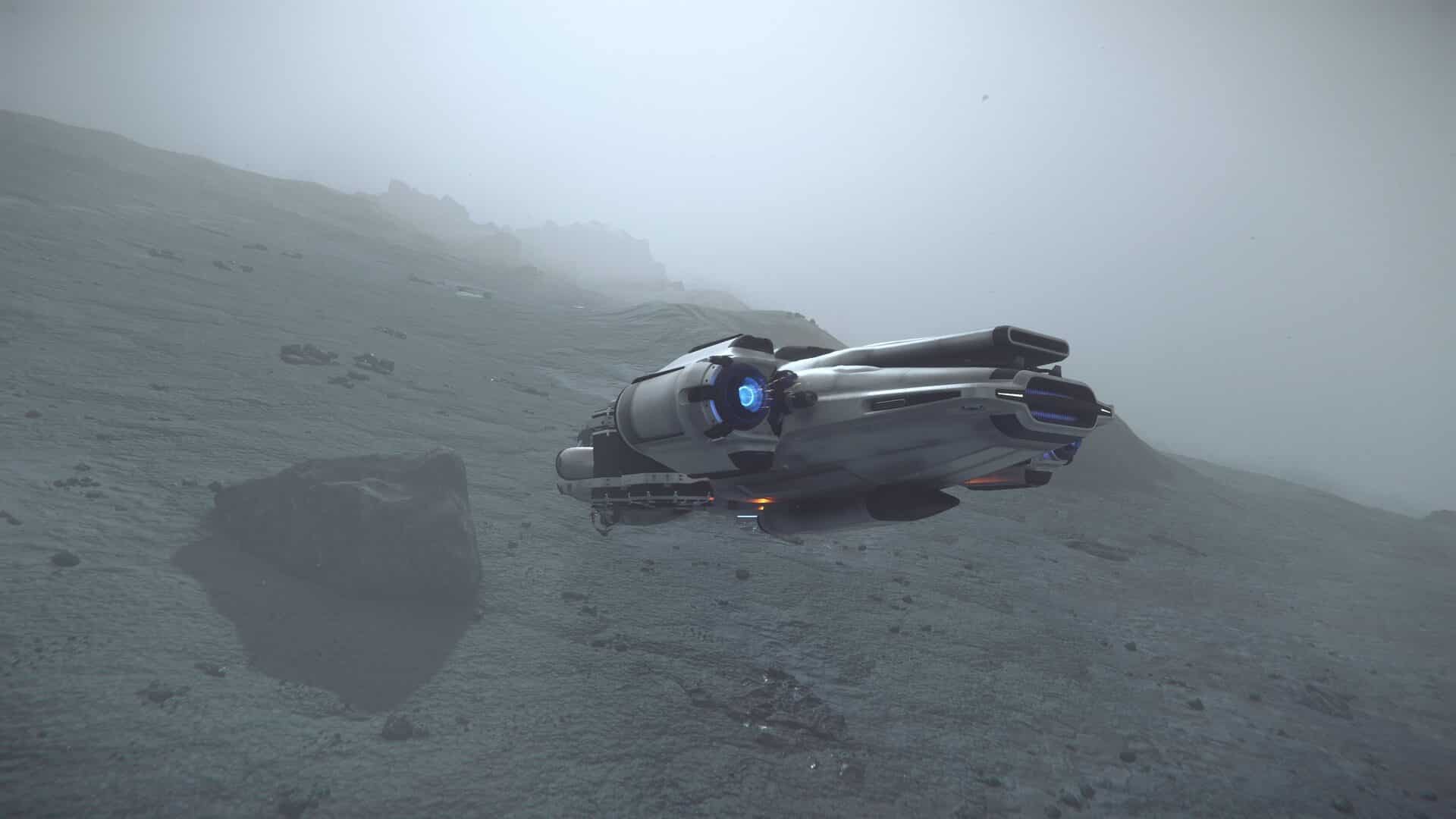 At least 16 GB of memory
Many performance issues result from lack of memory. 16 GB RAM is highly recommended – also for the Squadron 42 single player campaign. More isn't wrong either. I personally have 32 GB RAM in my computer and I'm sure that this plays a significant role in the playability of Star Citizen for me. Tips for smaller RAM configurations follow below.
A strong graphics card provides significant improvements
The graphics card is being used to full capacity. In update 3.9 the load on my GTX 1080 Ti often exceeds 80%. Of course there is still room for optimization by CIG, but the better the graphics card, the higher resolutions and better graphics settings you can use.
Tips & tricks to improve performance in Star Citizen
There are some basic tips you can follow to improve the frame rate and stability of Star Citizen Alpha 3.9.
Use SSD hard drive
Be sure to use a fast SSD hard drive for Star Citizen (or any other fast and graphics-intensive game). This is perhaps the most important performance tip of all. A normal HDD won't work well.
Assigning Virtual Memory Manually
More physical memory is always better than editing virtual memory, but here's how you can increase it or move it to a faster hard disk:
In the Windows 10 search field (to the right of the Windows icon in the task bar), type "Control Panel" and click on the result.
Search for "System" and open the link. Navigate on the right to the submenu "Advanced system settings". Select the tab "Advanced" and click on the button "Settings" under "Performance". Select the tab "Advanced" again and click the button "Change" under "Virtual Memory".
Choose a SSD hard disk on which Star Citizen is not installed. Then set your values under " Custom Size". For example, I have an initial size of 8,000 MB and a maximum size of 16,000 MB. Of course you can also set the initial size directly to 16,000.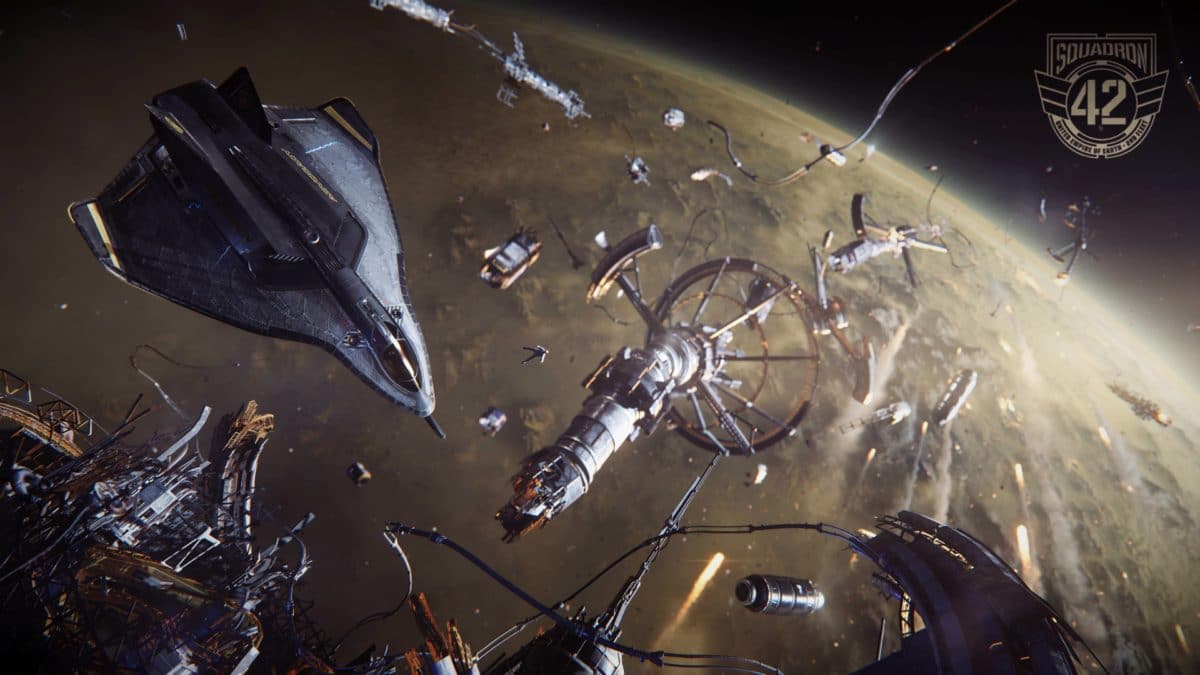 Disable full-screen optimization
Searches the Star Citizen.exe file in the Star Citizen folder (located in Star Citizen – Live – Bin64). Right click on it and select "Properties". Navigate to "Compatibility" and set a check mark under "Disable full screen optimizations".
Prioritize Star Citizen (Windows 10)
Launch Star Citizen. Open the task manager. Navigate to the "Details" tab. Find the StarCitizen.exe and right click on the entry. Under "Set priority", select "High". By the way, you have to do that every time you launch Star Citizen.
Choose another server
Sometimes you get a server that just doesn't run smoothly – for whatever reason. Then change the server. Do not necessarily select "Best" from the server drop down menu, but select Australian (OFF) or European (EU) servers depending on the time of day.
Especially when it is night in Europe or Australia, the need for sleep among players in those countries can have a positive impact on Star Citizen performance on your PC.